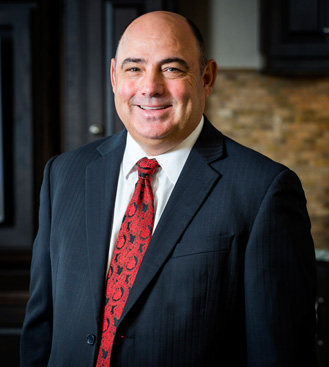 "Start by doing what's necessary; then do what's possible; and suddenly you are doing the impossible."
– St. Francis of Assisi
Shawn D. Fulkerson
Shawn D. Fulkerson is a second-generation attorney who was recognized by Best Lawyers® and the Super Lawyer® publications. Shawn graduated from the University of Oklahoma having obtained his degree in finance in 1986 and his Juris Doctor degree in 1989. He has an extremely diverse civil and criminal practice and was one of the founding members of Fulkerson & Fulkerson, P.C. Shawn and his father, Ronald D. Fulkerson, have been partners for over 25 years.
During his career, Shawn has tried over 50 jury trials for both plaintiffs and defendants. In addition, his practice involves transactional, real estate, environmental law, probate, administrative law, and formation of business entities. It is Shawn's mission that his Firm provides its clients with honest and reliable counsel.
Shawn is an extremely active public servant. Both past and present, he has served on many professional, not-for-profit and local business boards. Currently he serves as a board member for Integris Southwest Medical Center and was the past chairman of the board. Shawn also currently serves on the board for Peaceful Family Solutions ― a not-for-profit organization helping families break the cycle of addiction. He regularly gives back, donating time and money to local programs, including the Western Village "Hooked on Fishing" program and the Oklahoma Public Schools Mentoring Program. His other positions include:
Doctors and Credentials Committee
The Board of Governers
The Integris Young Philanthropists
Former Chairman, Integris Southwest Metro Facility and Finance Committee
Member, Oklahoma Trial Lawyers Association – Legislative Task Force
Oklahoma County Bar Association – Probate and Estate Planning Committee
Oklahoma County Bar Association – Fee and Grievance Committee
Oklahoma County Bar Association – Law Day Committee/Ask a Lawyer Program
University of Oklahoma Alumni Association
University of Oklahoma Alumni Association- Young Leadership Board
Member, Peaceful Family Solutions
Member and Past President, Quail Creek Homeowners' Organization
Member, Quail Creek Foundation
Shawn is a lifelong resident of Oklahoma City and is a proud resident of Quail Creek. He is married to Cynthia, and they have two daughters, Jordan and Camryn. Shawn loves spending time with his family but also loves to golf, fish, and hunt.
MEET THE FOUNDING ATTORNEY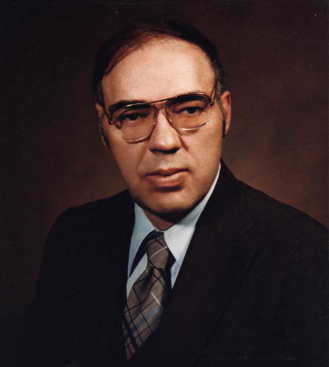 Ronald Fulkerson
The founding attorney of Fulkerson & Fulkerson, Ronald D. Fulkerson, had an extensive law practice, trying more than 100 cases over his 53 year career. Ron established a full service Firm offering legal advice on a wide variety of issues, which proved to develop a rewarding and well established practice. He upheld the ideals of the friendly country lawyer and was available to clients at any time.
An avid supporter of the development of South Oklahoma City, Ron served on numerous community boards and advocated on behalf of many civic organizations. He has notably acted as an advisor, counselor, and director to Exchange National Bank, now BancFirst, in Moore for over 35 years. Ron has also served as speaker on behalf of the Oklahoma Bar Association for numerous events and has been recognized by a variety of publications for his charitable and community-focused undertakings.
Ron enjoys spending time with family, fishing, bird-hunting, and traveling. Despite his scaling back at the Firm, Ron takes time to be a supportive well of legal knowledge for the attorneys and the staff at Fulkerson & Fulkerson.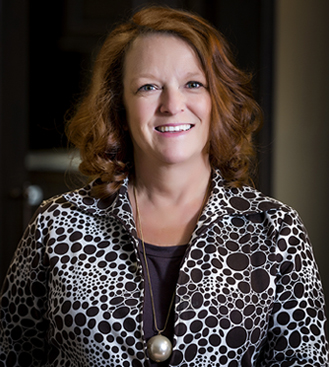 "Among the things you can give and still keep are your word, a smile, and a grateful heart."
– Zig Ziglar
Angela Scheets
After earning an associate degree in paralegal studies in 1990, Angela Scheets spent the next 16 years as a paralegal for a defense litigation firm. She joined Fulkerson & Fulkerson as a paralegal to Shawn Fulkerson in 2006. Although she continues to provide paralegal support to the Firm's attorneys, her role has expanded to that of office manager. With over 26 years in the field, Angela continues to love her work and the skills she has acquired throughout her time at Fulkerson & Fulkerson. She enjoys the open, communicative dynamic of the office and the devotion she and her colleagues bring to meeting the various legal needs of the Firm's clients. Whether legal, personal, or financial, Angela loves utilizing her own professional background, as well as the expertise of the staff she works with to solve problems both large and small.
Fulkerson & Fulkerson, Law Firm