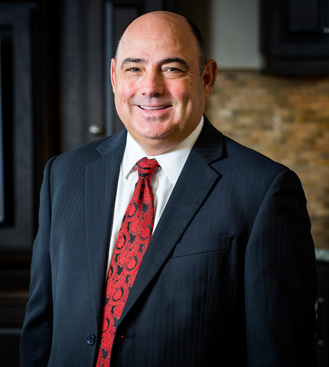 "Start by doing what's necessary; then do what's possible; and suddenly you are doing the impossible."
– St. Francis of Assisi
Shawn D. Fulkerson
Shawn D. Fulkerson is a second-generation attorney who was recognized by Best Lawyers® and the Super Lawyer® publications. Shawn graduated from the University of Oklahoma having obtained his degree in finance in 1986 and his Juris Doctor degree in 1989. He has an extremely diverse civil and criminal practice and was one of the founding members of Fulkerson & Fulkerson, P.C. Shawn and his father, Ronald D. Fulkerson, have been partners for over 25 years.
During his career, Shawn has tried over 50 jury trials for both plaintiffs and defendants. In addition, his practice involves transactional, real estate, environmental law, probate, administrative law, and formation of business entities. It is Shawn's mission that his Firm provides its clients with honest and reliable counsel.
Shawn is an extremely active public servant. Both past and present, he has served on many professional, not-for-profit and local business boards. Currently he serves as a board member for Integris Southwest Medical Center and was the past chairman of the board. Shawn also currently serves on the board for Peaceful Family Solutions ― a not-for-profit organization helping families break the cycle of addiction. He regularly gives back, donating time and money to local programs, including the Western Village "Hooked on Fishing" program and the Oklahoma Public Schools Mentoring Program. His other positions include:
Doctors and Credentials Committee
The Board of Governers
The Integris Young Philanthropists
Former Chairman, Integris Southwest Metro Facility and Finance Committee
Member, Oklahoma Trial Lawyers Association – Legislative Task Force
Oklahoma County Bar Association – Probate and Estate Planning Committee
Oklahoma County Bar Association – Fee and Grievance Committee
Oklahoma County Bar Association – Law Day Committee/Ask a Lawyer Program
University of Oklahoma Alumni Association
University of Oklahoma Alumni Association- Young Leadership Board
Member, Peaceful Family Solutions
Member and Past President, Quail Creek Homeowners' Organization
Member, Quail Creek Foundation
Shawn is a lifelong resident of Oklahoma City and is a proud resident of Quail Creek. He is married to Cynthia, and they have two daughters, Jordan and Camryn. Shawn loves spending time with his family but also loves to golf, fish, and hunt.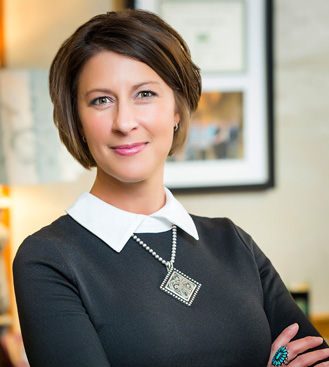 "Do not allow the behavior of others to destroy your inner peace."
– Dalai Lama XIV
Carolie E. Rozell
Attorney Carolie Rozell is from New Mexico, the Land of Enchantment. She has resided in Oklahoma since 1997. Carolie attended the University of Oklahoma to pursue a degree in finance. After receiving her bachelor's degree from the University of Oklahoma, Carolie obtained her law degree from Oklahoma City University's School of Law in 2002. She worked for a commercial litigation firm, as well as for a family and criminal law firm before finding her place with Fulkerson & Fulkerson in 2004. Although her practice as an attorney encompasses a variety of professional areas, Carolie truly enjoys the practice areas of estate planning, probate, contractual, and transactional law.
Carolie finds the process of assisting people in need of legal counsel profoundly rewarding, and she is grateful for the opportunity to help diverse groups of clients reach their goals. She is thankful for the mentoring offered by her colleagues at Fulkerson & Fulkerson and is proud to be associated with their outstanding reputation for creating change in people's lives while building hope for their futures.
Outside of work, Carolie enjoys a variety of activities with her husband and their animals. She is also involved in the community of Moore, holding several current and past positions with the Moore Chamber of Commerce, including:
Board of Directors
Annual Event Committee
Graduate of the Leadership Moore Program Class of 2006-2007
Leadership Moore Committee Chair and Member
Other memberships and affiliations include:
Oklahoma Bar Association – Work Life Balance Committee
Earlywine Park YMCA Council Member
New Leash on Life, Inc.
South Oklahoma City Lawyers Association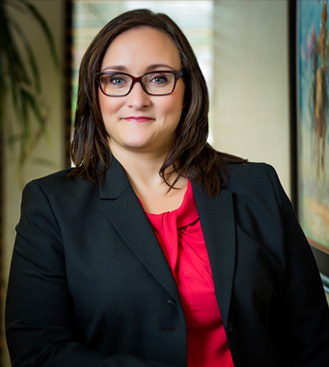 "Any fact facing us is not as important as our attitude toward it, for that determines our success or failure."
– Norman Vincent Peale
Jennifer A. Bruner
Attorney Jennifer Bruner has been a resident of Norman since 1995 and received her Bachelor of Science in Health and Sport Sciences from the University of Oklahoma. After completing her undergraduate degree, Jennifer pursued a Juris Doctor at the University of Oklahoma College of Law, where she graduated in the top quarter of her class in 2003.
Jennifer has been recognized as a Rising Star by Oklahoma Super Lawyers® and was listed in Covington Who's Who for Executives and Professionals. In addition, she is a board member for the Oklahoma Bar Association High School Mock Trial Committee and a former board member of the Oklahoma County Bar Association Young Lawyers Division.
Between 2003 and 2015, she held the offices of chairperson and vice chairperson for the Oklahoma Bar Association High School Mock Trial Committee. Other memberships and positions include:
Member, National Association of Professional Women (2011)
Board of Directors, Oklahoma Bar Association Young Lawyers Division (2005-2009)
Conflict Panel, Legal Aid Services of Oklahoma (2006-2007)
The Luther L. Bohanon American Inn of Court (2003-2005)
Chief Justice, Phi Alpha Delta Law Fraternity, University of Oklahoma College of Law Harlan Chapter (2002-2003)
National Association for Female Executives (1999-2000)
South Oklahoma City Lawyers Association (2013-2015)
At Fulkerson & Fulkerson Jennifer is motivated by the breadth of services provided by the Firm and the unique challenges and learning opportunities that each legal matter provides. Jennifer takes great pride in helping people from all walks of life to overcome hurdles, while giving her clients the peace of mind that comes from having a knowledgeable, dedicated attorney.
In her spare moments, Jennifer enjoys spending time with her family and friends, playing with her dogs, and taking part in community activities with her children.

MEET THE FOUNDING ATTORNEY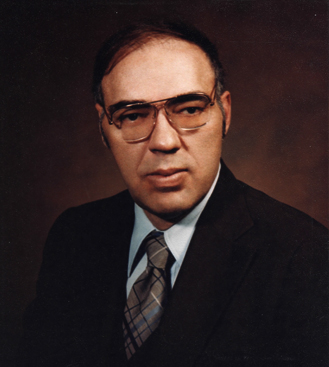 Ronald Fulkerson
The founding attorney of Fulkerson & Fulkerson, Ronald D. Fulkerson, had an extensive law practice, trying more than 100 cases over his 53 year career. Ron established a full service Firm offering legal advice on a wide variety of issues, which proved to develop a rewarding and well established practice. He upheld the ideals of the friendly country lawyer and was available to clients at any time.
An avid supporter of the development of South Oklahoma City, Ron served on numerous community boards and advocated on behalf of many civic organizations. He has notably acted as an advisor, counselor, and director to Exchange National Bank, now BancFirst, in Moore for over 35 years. Ron has also served as speaker on behalf of the Oklahoma Bar Association for numerous events and has been recognized by a variety of publications for his charitable and community-focused undertakings.
Ron enjoys spending time with family, fishing, bird-hunting, and traveling. Despite his scaling back at the Firm, Ron takes time to be a supportive well of legal knowledge for the attorneys and the staff at Fulkerson & Fulkerson.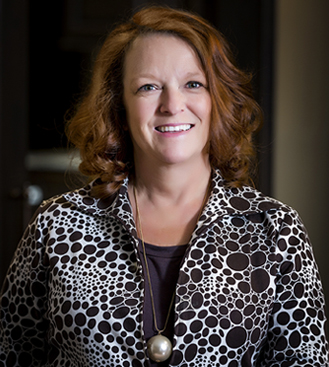 "Among the things you can give and still keep are your word, a smile, and a grateful heart."
– Zig Ziglar
Angela Scheets
After earning an associate degree in paralegal studies in 1990, Angela Scheets spent the next 16 years as a paralegal for a defense litigation firm. She joined Fulkerson & Fulkerson as a paralegal to Shawn Fulkerson in 2006. Although she continues to provide paralegal support to the Firm's attorneys, her role has expanded to that of office manager. With over 26 years in the field, Angela continues to love her work and the skills she has acquired throughout her time at Fulkerson & Fulkerson. She enjoys the open, communicative dynamic of the office and the devotion she and her colleagues bring to meeting the various legal needs of the Firm's clients. Whether legal, personal, or financial, Angela loves utilizing her own professional background, as well as the expertise of the staff she works with to solve problems both large and small.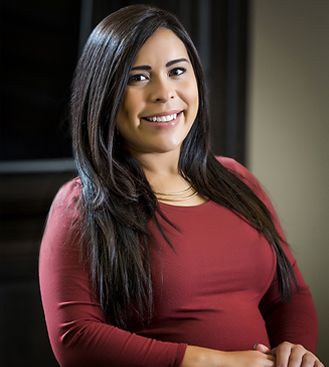 "Challenges are what make life interesting and overcoming them is what makes life meaningful."
–Joshua J. Marine
Tanya Moran
A paralegal at Fulkerson & Fulkerson, Tanya Moran works primarily with attorney Carolie Rozell. Tanya is well diversified and has marked experience in estate planning, probate, and transactional matters, as well as family law and criminal defense.
Following completion of her studies in 2005, Tanya began her career as a paralegal in Colorado. During her time there, she served on a committee assisting the Office of Colorado's Child Welfare Protection Ombudsman and found time to volunteer with the Children's Literacy Center.
Tanya relocated to Oklahoma in 2014 and became a member of the Fulkerson & Fulkerson team at that time. At the Firm, Tanya enjoys the diversity within the client base and appreciates the close-knit sense of community among her colleagues.
"After integrity, passion and persistence may be the most important characteristics to look for in a successful person."
– W. H. Flowers, Jr.
Sandra Smith
Sandra Smith serves as a legal assistant at Fulkerson & Fulkerson and works primarily with Jennifer A. Bruner. Having worked in the legal field for over 29 years, Sandra brings a wealth of experience to the Firm.
Sandra enjoys the fast-paced environment of the Fulkerson & Fulkerson Firm, as well as the respect and consideration she has found in her colleagues. She is committed to the challenges presented within the workplace and is motivated by the diversity and range of matters taken on by the Firm.

Fulkerson & Fulkerson, Law Firm